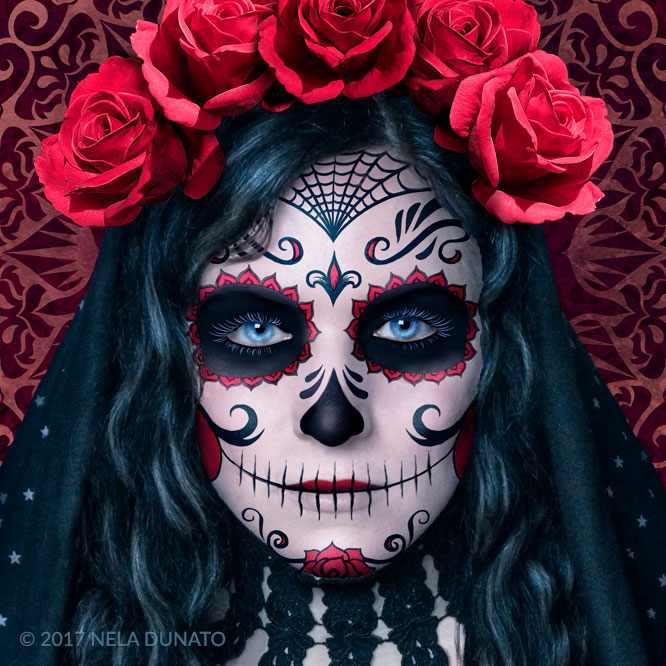 Santa Muerte is a Mexican patron saint of Death, celebrated on the Day Of The Dead. She is associated with healing, protection, and safe delivery to the afterlife.
Some people have commented how my painting "Layers" reminds them of this deity, although it was not my intention with it. I was intrigued by the ornamental facial make up seen around the Day Of The Dead, and wanted to create a portrait that features it. Check out the creation process of this artwork on my blog.
The model is my friend Jasna.