Seascapes and urban sketches 2012–2016
Watercolor sketches of beaches, sea views, my hometown Rijeka and my travels from my pocket-sized Moleskine sketchbook that I painted as I was learning how to use watercolor and sketch on the go. The drawings are posted in order in which I made them, so you can see a progression of my skills – they start off with more fiddly details and very pale in color, and go towards looser and more saturated.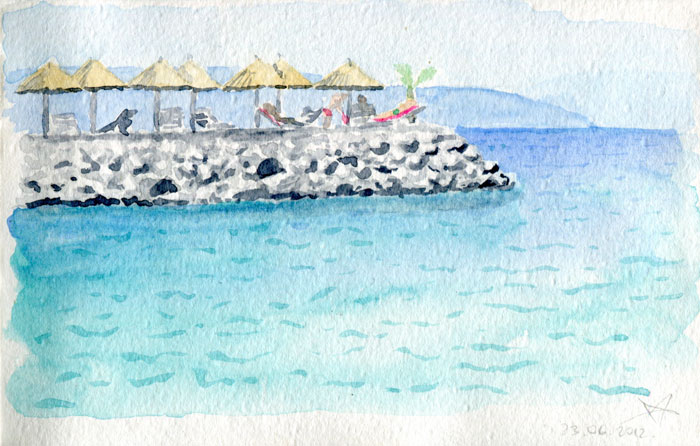 It's not that I'm a big fan of seascapes, I just happen to hang out on the beach a lot during the summer, so I use this time to sketch. I used to do a lot of urban sketching in the beginning, but over time I lost interest in that.